Stop Using Dangerous Diet Pills!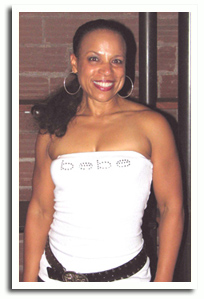 South Florida, 25 June 2014 --
Coach Kamille, South Florida's Amazon Author, former fatty turned leading Medical Weight Loss Coach and Certified Personal Trainer is now expanding and taking private clients.
Kamille Dawn Tirzah, MS., CPT, NSC has worked with physicians and medical professionals, educational institutions, schools and corporations is starting her own private medically based weight loss and personal training company.
Once topping the scales at over 240 pounds, she lost over one hundred pounds was featured on the cover of People Magazine, interviewed by Robin Roberts of Good Morning America and highlighted on Entertainment Tonight in May of 2007.
She is the author of Fat Chick to Cover Model, featured on Amazon Kindle, and soon will be releasing her second book.
Kamille is now offering individual and group weight loss, nutrition counseling, in home personal training and wellness coaching programs. Kamille knows how important it is to work with a professional that has medical knowledge and has been through the pain of being on medication and trying to lose weight alone. She knows how devastating it is to feel like there is no hope and no one understands how much you are suffering being trapped inside an unhealthy and unattractive body. That is the passion behind her drive to start her own private weight loss company.
Based on her client's stellar results, her program is designed to help others:
Determine the best protocol for your total body transformation.
Work with you and your physician to help you develop the absolute best program for your body type and medical history.
Get customized lifestyle eating plans that taste great.
Individualized fitness programs for safe and fast fat loss.
Feel good knowing their nutrition coaching is designed by a professional with medical weight loss experience under the guidance of a supervising physician.
For those with hectic lifestyles, there is an online virtual coaching program Kamille offers that's easy and convenient.
Kamille has advanced degrees in education and behavior science and is certified in personal training, weight loss coaching and nutrition. From kids to adults, doctors to celebrities, Kamille has helped hundreds of people lose weight, get fit, and take charge of their bodies, their health and their lives.
To book interviews visit or email:
http://www.coachingwithkamille.com
Kamille can be reached by emailing her at: CoachingwithKamille@yahoo.com